GMAT Private Tutoring in Bangkok (Thailand)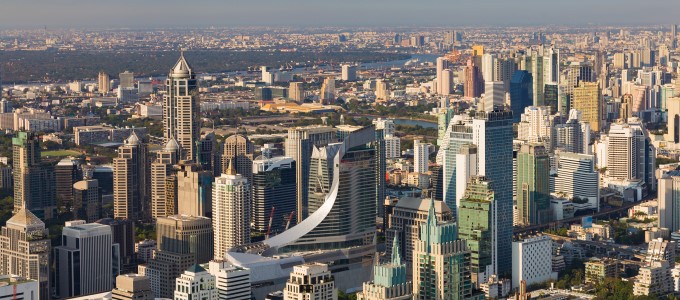 The Graduate Management Admission Test (GMAT) is the most widely chosen exam for prospective business students at universities in the United States and other countries. Manhattan Review is an international educational services company that facilitates effective preparation for the GMAT in Bangkok. Our Bangkok GMAT options include customized private GMAT tutoring, tech-savvy online GMAT prep courses, on-site GMAT classes at practical locations around the city, and GMAT practice tests. We are also a respected provider of MBA admissions consulting. Founded in 1999, Manhattan Review has taught thousands of students worldwide how to significantly improve their business school admissions prospects through high GMAT scores. Regardless of which GMAT learning plan you choose, you'll receive the industry's most rigorous course syllabi, comprehensive course materials, original methods of teaching, and Bangkok's most qualified GMAT educators. Start working toward business school acceptance today with Manhattan Review, Bangkok's most reliable GMAT preparation resource.
Manhattan Review has a lengthy and distinguished record of getting students accepted to the finest institutions for advanced business training. Our clients have pursued and completed master of finance, master of accountancy, master of business administration, doctor of philosophy, and other graduate business degrees at Harvard Business School, the University of Cambridge's Judge Business School, the Booth School of Business at the University of Chicago, the University of Oxford's Saïd Business School, the Sloan School of Management at the Massachusetts Institute of Technology, the University of Pennsylvania's Wharton School, Northwestern University's Kellogg School of Management, the Yale School of Management, and many more. Several prominent companies in the United States and Bangkok have hired our former students, including Walgreens Boots Alliance, Bank of America, World Fuel Services, State Farm Insurance, PTT Global Chemical, CAT Telecom, Five Star Production, and Design Worldwide Partnership. Some of our former test prep students have even started their own businesses in a variety of industries.
Analysis of available data on business school acceptance shows that the GMAT is often a more significant factor than undergraduate GPA. At Harvard Business School, for example, the most recent entering class had a mean undergraduate GPA of 3.67 and a median GMAT total score of 730. According to research on grade inflation trends at American universities, the average college GPA is now 3.14, and a GPA of 3.67 is far from the top of the class at the most selective universities (at Duke University, which reports student GPA in terms of class rank, a 3.67 would not even make the top 25% of graduating seniors). A GMAT score of 730, on the other hand, is truly elite, and represents the 96th percentile of all test-takers. Students should view the GMAT as a chance to distinguish themselves in the highly competitive world of business school admissions, and high scores are possible with top-quality instruction. Contact Manhattan Review today for more information on our GMAT private tutoring and GMAT prep courses for prospective graduate business students living in Bangkok.
GMAT Private Tutoring
Hours package 12 to 48 hours, Personalized 1-on-1 Tutoring, In Person or Live Online
GMAT Private Course
12 hours in total, Personalized 1-on-1 Course, In Person or Live Online

Excellent course! Great instructor! I really liked the live online teaching.
- John (This student took our Online GMAT classic course)
Bangkok
Primary Course Venue:

Sheraton Grande Sukhumvit
250 Sukhumvit Road
Bangkok 10110, Thailand

Phone: +66-6-0003-5529

NOTE: We do NOT typically have staff at the venue, so email us before visiting the venue.
Meet a Bangkok GMAT Tutor: Chris P.
Chris P. is a graduate of Yale University (bachelor's degree in philosophy) and the University of Virginia's Darden School of Business (master of business administration). He has been teaching GMAT prep in Bangkok since 2015, and was previously a GMAT instructor in the New York City area for five years. He has diverse experience as a GMAT educator, and has taught traditional GMAT classes, online courses, and private tutoring sessions.
Course evaluations show that Chris is highly respected by his GMAT students. "On the first day of class, Chris immediately reduced my anxiety about the GMAT," wrote one of his past Bangkok students. "The course then proceeded in a well-organized and manageable fashion, and my skills visibly improved each week. When I finally took the GMAT, I received scores that I didn't think were possible at the outset." When he's not teaching, Chris is a consultant for various area businesses. His favorite leisure activities are playing basketball, spending time at the beach, and rooting for the New York Yankees.